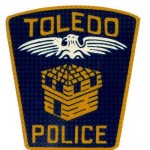 If dialing 911 isn't going to result in being protected, defending yourself makes complete sense.
During a violent break in: A gun in the nightstand is worth two cops on the way.
Toledo police layoffs leading to gun buying
Posted: May 23, 2009 05:43 PM

TOLEDO, OH (WTOL) – The first round of Toledo police layoffs, in which 75 officers were let go, may already be having an affect on gun ownership.

"I just don't feel safe with the amount they're laying off," says Jonna Ewing. "I think it's going to be a longer respond time."

She is spending the day at a conceal carry class. She's been thinking of getting a gun for awhile, but feels now's the time due to the recent layoffs.

She's not alone. Case in point, someone in Jonna's class wears one those infamous police t-shirts: "I called 911 and all I got was this lousy garbage can" that showed up soon after the TPD cuts.

Tom Urbanski runs Ski's Firearms Training & Consulting. He also teaches the conceal carry classes.

For him, the layoffs mean big business as people are taking safety into their own hands.

"People are panicking, they're figuring the only way they can protect themselves is for them to protect themselves," says Urbanski. "So yeah, my business is booming."

Urbanski says since the presidential election and the collapse of the economy, people have become more interested in owning guns.

He says locally the police layoffs and recent attacks on the elderly are only fueling the fire, especially for senior citizens.

"They don't have much support out there. Their family is not visiting as often so they're having to be their own protectors. I'm seeing an increase in the elderly."

For Toledoans like Jonna, having a gun and knowing how to use it means she'll sleep just a little better.